Last page
I successfully disarmed and stole his axe, but I didn't get any shots of it, my attention was focused on getting it rather than hitting the screenshot button.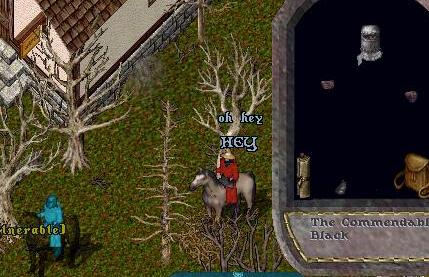 After I grabbed it, he started to walk away, but there was still something I wanted to show him!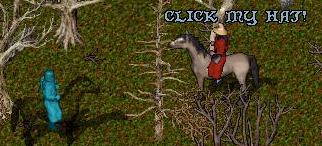 I had to show him my hat!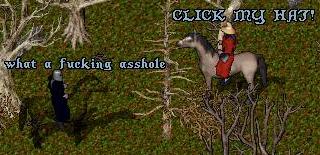 As soon as he clicked it, he became infuriated. He had many choice words to say about me then!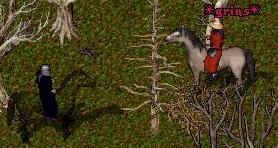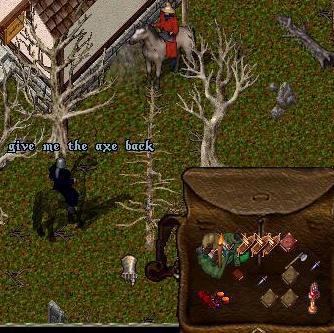 Too bad for him, I don't have a buyback program going!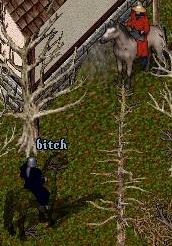 At this point, after I refused to give it back, he started up with the profanity again.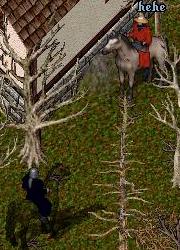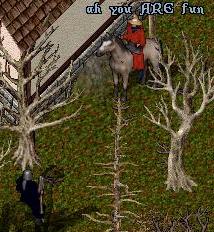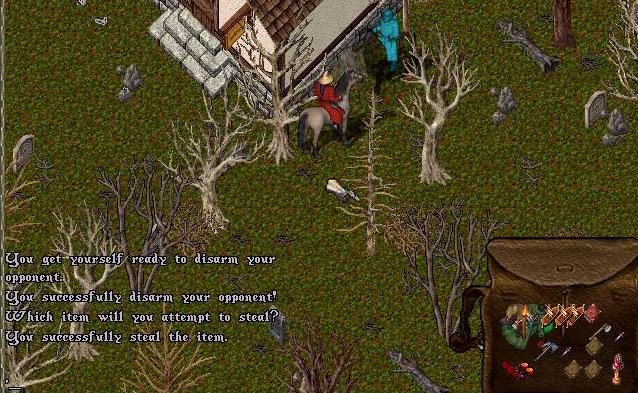 He equipped something else, I targetted it and grabbed it just so he couldn't hurt me as I taunted him. But what is this? It's a magic double axe?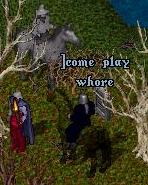 As I waited to be able to id it, he equiped a newbie katana and started to try and get me to come out of hiding.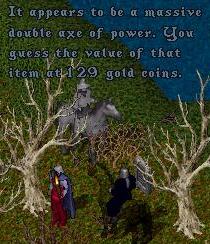 Another fine weapon! Hurrah! This has been a fine encounter, indeed!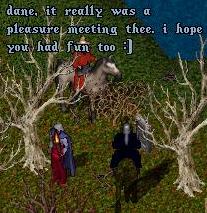 I had to thank him for all of the wonderful items before I recalled off to the bank. I hope that we meet again, for this has been a very profitable day!